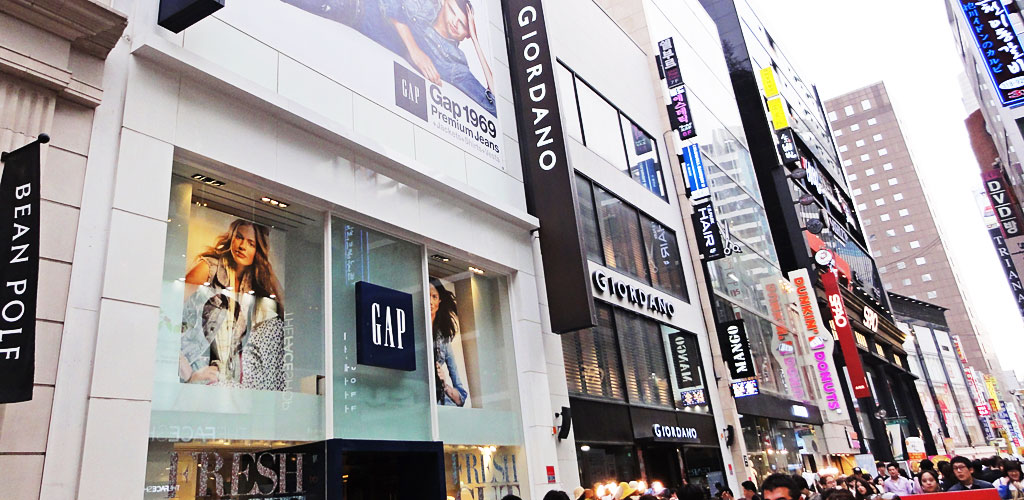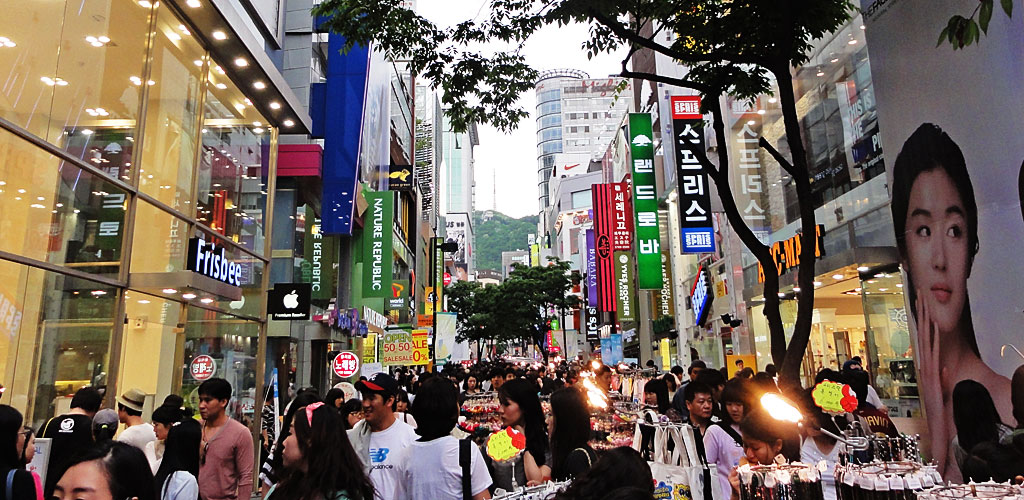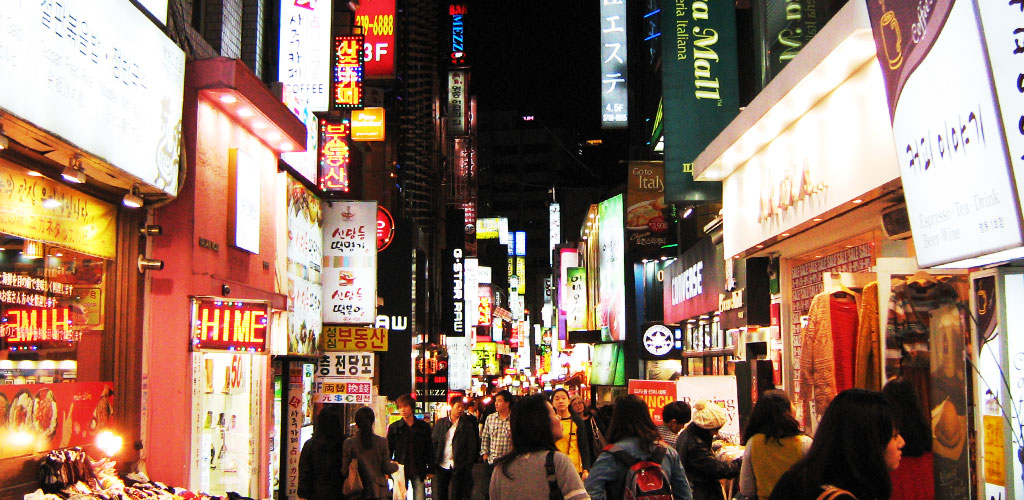 Myeongdong
Shopping Paradise
Welcome To
Myeongdong
Great Experiences await! The premier shopping district of Korea is located in central Seoul and mixed modern shopping, local culture and modern fusion. Nowhere else is modern young Korea expressed better than in Myeongdong. Shop, eat, browse and just soak up the atmosphere as you share the shopping district with Seoul locals.
Visit for the shopping but don't forget the dining as there is always something to satisfy your appetite whether it be for traditional Korean delights, snack foods or international standards. With street level restaurants and upstairs eateries both on the main streets and in the many side streets there is something for everyone.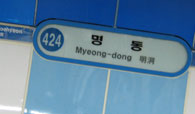 With the Seoul Subway Line 4 running past the shopping district, and a dedicated station called Myeong-dong it is no problem at all to get to Myeongdong from anywhere else in the city. By Metro or by taxi, getting there is easy. Even late at night when the area is buzzing with nightlife it is never a problem to go to or from the Myeongdong shopping district.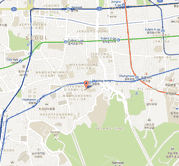 Shopping
and Sightseeing
Myeongdong is not just the main Myeongdong Gil-8 shopping district, but also the neighboring streets packed with funky little shops, roadside stalls, and vendors of fashion, trinkets and souvenirs. Nearby there are important cultural sights including of course the Myeongdong Cathedral which is a must-visit destination in Seoul.